Clarence House
London
£1.7 million-a-year offices in London
The objective was to increase the energy efficiency of the building and the performance of air, wind and water permeability.
The project involved manufacturing, supplying and fitting over 250 factory complete custom made sliding sash windows as well as some fire rated windows as the existing sliding sash windows of this office block were in an irreparable state.
Being in Central London, parking was difficult and so co-ordination of deliveries had to be well organised. The refurbishment process required extensive consultation with the planners to ensure that suitable detailed drawings were developed and the optimum specification for the window performance was achieved. Installation team surveys were also provided beforehand, so that the installation of windows for this large-scale office would run smoothly.
Sliding Sash Windows were selected due to their high performance, accuracy and style.
Specification
Building Type - £1.7 million-a-year offices in London
Architect - Dyer Brown Associates UK Ltd
Units and Applications - 250 factory complete custom made sliding sash
windows as well as some fire rated windows
Owner - N/A
Contractor - Structuretone Ltd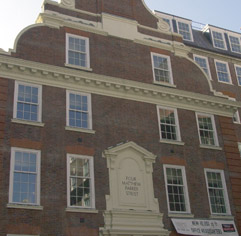 Clarence House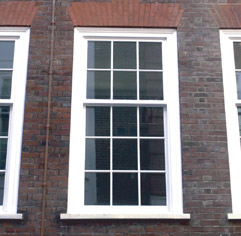 Factory Finished Sliding Sash Window